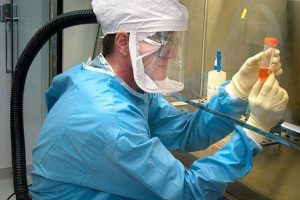 Being responsible for the equipment in a GLP/GMP regulated lab is no easy task. Several compliance requirements have to be adhered to. AssetPulse's RFID asset tracking solutions have greatly helped streamline the equipment management of such labs.
AssetPulse Real-time Asset Tracking Software
Our real-time asset tracking solutions provide an accurate inventory of all equipment across geographic locations. It can detect addition or removal of components in qualified systems like HPLCs. The Lab Manager can be alerted of such movements, thereby triggering a re-qualification process automatically. Failure to re-qualify can have serious technical and financial repercussions.
Before the use of RFID, the equipment databases were woefully out of sync with reality. This resulted in Finance and QA departments to initiate audits often, in order to update their databases. Small teams of scientists/researchers would need to be assembled, to scour the labs looking for equipment, severely impacting their overall productivity.
AssetPulse Asset Tracking Software Maintains Centralized Database of Asset Information
Maintaining accurate inventory of all the equipment and keeping their details up to date can be a full time job. Details include location, manufacturer, model, serial number, receive date, deployment date and all maintenance related information including calibration/maintenance schedules, non-routine repairs, performance verification and revalidation dates. The AssetPulse database allows all such detailed information to be maintained in one central database, accessible to all concerned players including R&D, Quality and Finance personnel.
Further, the database allows all relevant documents to be stored together with the equipment details. IQ/OQ/PQ documents, standard operating procedures, warranty certificates, calibration certificates can be made easily accessible through the database. This allows audits to go a lot quicker, instead of having to sift through a myriad of documents in order to locate the appropriate pieces of paper.
Thus, the use of RFID can effectively bridge any visibility gaps with respect to Asset Management in Analytical labs, hospitals and in pharmaceutical manufacturing supply chains.
Looking for Asset Management Software?
RFID Solution Customized for your Industry
Contact Us