RFID Lab Asset Management Software
State-of-the-Art RFID Solutions for Laboratories
Companies in various verticals including Electronics, Life Sciences, Medical Devices, Automotive, and Manufacturing have large R&D departments. This means they have a large number of labs spread across buildings, business units and geographies. These organizations make significant investments in R&D equipment. However, there never seems to be enough quantities of every type of equipment. That is why lab asset management becomes essential. Labs need to make judicious decisions on using their funds either to increase the number of existing R&D equipment or to reserve them to purchase other types of equipment to do R&D on new product lines for the company.
RFID Lab Asset Management Software to Locate Equipment
Due to the limitation of funds, R&D departments always have to grapple with a chronic shortage of equipment in the labs. Engineers and scientists routinely 'borrow' equipment from one lab with the intention of returning them. However, that does not happen. This causes a challenge to lab managers and asset managers who are tasked to control and track equipment in labs.
Lab managers are on the hook to locate equipment when it is needed on a project or an experiment. Along with the lab manager's time looking for equipment, expensive engineer/scientist time is also spent tracking down the equipment. Not only do costs rack up, but also high profile and critical projects timelines can be impacted due to unavailability of equipment.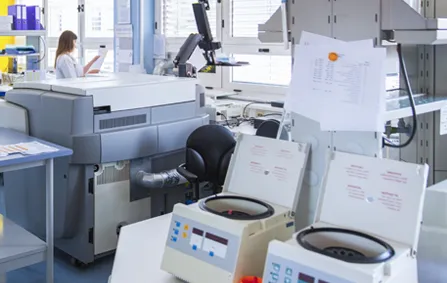 AssetPulse's RFID lab asset management software helps lab managers to easily and instantly locate lab equipment. With a click of a button, lab asset managers can get the exact location of the equipment, who is using it and for how long, and other details about the equipment.
RFID Lab Equipment Management Software to Locate Equipment for Calibration
Further exacerbating matters is the criticality of locating equipment, when it is due for calibration. There can be severe consequences if 'past due calibration' equipment was used in a project or experiment - the antithesis of a GMP Lab. Lab managers spend hundreds of hours every year, searching for equipment that is due for calibration. AssetPulse's RFID lab equipment management software helps lab managers to not only locate the equipment quickly but also get real-time alerts on equipment that are due for preventive maintenance and calibration.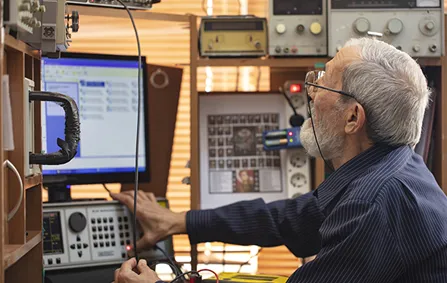 RFID Lab Equipment Tracking Software for Clean Room Equipment Tracking
Clean rooms have a strict demand on using contaminant-free tools, equipment, and as well as lab personnel entering the clean rooms. Most of the clean rooms are constructed with special materials such as steel, aluminum or similar materials in order to maintain the cleanliness with regular chemical wipe downs. Lab equipment and tools used are also subjected to wipe downs with chemicals and in some cases, the equipment needs to be sterilized and/or autoclaved. These stringent clean room requirements call for special RFID tags that can withstand the chemical wipe downs and sterilization or autoclaving processes. AssetPulse has deployed RFID lab equipment tracking software in a wide variety of clean room environments and has developed a clean room tracking solution that is proven to be effective.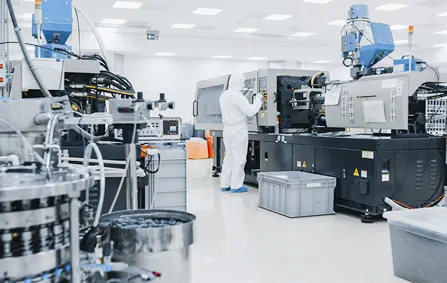 RFID Check-In/Check-Out Solution for Lab Equipment
Most of the labs have a significant number of high-value capital equipment that are purchased in necessary quantities and are therefore not available in volumes. Thus, it is essential to keep an account of what high-value equipment is taken out by whom and when it is expected to return. Capturing these details must be as simplified as possible so the scientists or engineers can record these details easily. AssetPulse's Check-In/Check-Out Solution is designed to make the tracking of high-value equipment and the associated details easy and hassle free.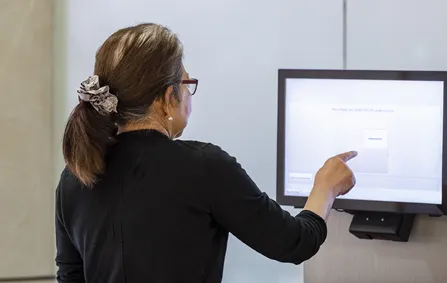 RFID Laboratory Sample Tracking System
Biotech companies and laboratories invest millions of dollars on clinical trials and tests. Lab managers need to maintain sufficient inventory of equipment, as well as where exactly lab samples and specimens are to ensure that the trials are conducted as planned. Unavailability of equipment or samples will not only hamper project schedules but also can result in the loss of tens of thousands of dollars. Another major challenge that lab managers face is lack of visibility on lab sample/specimen movement. It can lead to sample mismatch resulting in wrong diagnosis, missing lab samples and delay in transportation. Lab managers cannot handle all these tasks manually. AssetPulse's RFID lab sample tracking system helps lab managers to track and monitor lab samples easily and efficiently. The laboratory sample tracking system also helps lab managers to effortlessly track compliance documents and stay on top of regulatory maintenance.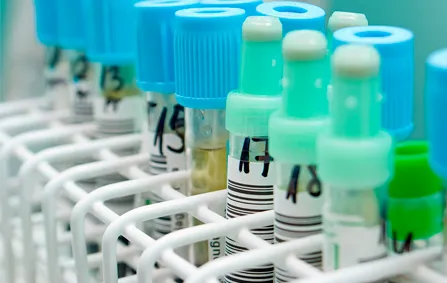 AssetPulse, with its years of working in labs and clean room environments, has tailored its RFID tracking solutions for this problem space. Whether the lab is serving engineers, as in Electronics or Mechanical Engineering labs, or scientists in Pharmaceutical or Chemical labs, the needs of the lab managers are similar. They would like to have important information readily available, including:
Knowing which equipment is where
Being able to easily search and locate equipment when it is due for calibration
Being informed when equipment has moved locations - when and where to
Knowing if an asset has not been 'seen' for a certain period of time and be alerted about it
Knowing whether an item was 'checked out', but not returned
Maintaining sufficient inventory of lab equipment and the location of samples, and tracking them accurately
and a myriad other details
AssetPulse has worked with several Fortune 1000 companies worldwide, to deploy its AssetGather solutions in labs and clean rooms to give personnel real-time location status of their lab equipment.
Experience the Effectiveness of our RFID Tracking Solutions in Real-time