RFID Solutions for Manufacturing Operations
RFID in Manufacturing Operations - Production Process & Inventory Control
RFID in Manufacturing
"Measurement is the first step that leads to control and eventually to improvement. If you can't measure something, you can't understand it. If you can't understand it, you can't control it. If you can't control it, you can't improve it." H. James Harrington
This is the underlying principle behind the vision of Digital Transformation. AssetPulse's RFID for manufacturing solutions enable organizations to achieve this vision.
IoT including RFID and BLE sensors, coupled with the AssetGather platform can aid in optimizing manufacturing processes to reduce time and cost , while improving decision making and increasing efficiency.
The manufacturing industry has succeeded in applying a dizzying array of technologies to gain improvement in throughput and operational efficiencies. As the industry tries to maximize its margins, it has to address the still-significant gaps in supply chain and operational visibility along with sobering inaccuracies that still plague the production lines. These gaps and inaccuracies have varying impact, depending on the vertical. E.g. Lack of traceability in the Biomedical Device industry can have debilitating consequences as opposed to in a plastic molding line, which can handle relatively higher tolerances. RFID can bridge the gap between manufacturing execution systems (MES), enterprise resource planning (ERP) systems and the floor. AssetPulse' RFID solutions have the ability to provide data at a much greater level of accuracy, timeliness and detail.
RFID in Material Inventory Management and WIP Tracking
Leveraging RFID in Supply chain is well understood. From the processing of the ASN, Receiving, Inspection, Put-away and Raw Material Fulfillment/Replenishment, AssetPulse' RFID solutions can be used to increase automation and eliminate manual errors.
A bigger bang for the buck can be realized by applying RFID in manufacturing processes other than Material Handling. Today, there is limited visibility into most operations. There are several areas where AssetPulse can help organizations become a more data driven enterprise, thereby increasing operational efficiencies, optimizing floor schedules, improving production planning and preventing errors:

Traceability of Raw Material and components - from warehouse to production line, facilitating optimized JIT inventory management, helps in monitoring wastage and shrinkage

Efficient Empty-bin Replenishment Management

Tying the Lot# and Batch# data of raw material to the product itself, for increased traceability

Work Order Tracking

Tracking technician time at each work cell - know who worked on what and for how long

Tracking WIP product along with associated travelers

Tracking Finished Goods - in the Distribution Center

Finished Goods on Consignment at the Customer Site
RFID in Production Equipment and Tool Tracking
Other essential processes that are tightly coupled with the manufacturing line include management of tools and equipment. With more of the focus on the product itself, visibility of the tools and equipment on the line is very limited. AssetPulse solutions can be used to track:
Actual tool and equipment inventory on the line - what is used where and on what product

Management of calibration, PM, repairs and safety inspections

Identify unutilized tools and equipment, thereby helping in optimal asset utilization

Movement of tools and equipment within the line, when tool used in the wrong location can lead to high impact quality errors

Tracking onboarding of new equipment and disposal of obsolete equipment

Finished Goods
AssetPulse' RFID solutions can be used to track Finished Goods, from the end of the production line, to Inspection, Quality and finally shipping out to the Warehouse or Distribution Centers. Several compliance and traceability driven processes like creating Device History Records for Biomedical devices, can be efficiently executed with AssetPulse solutions. Monitoring the beginning and/or end of each of these phases, can provide insight into operational bottlenecks, roadblocks and other inefficiencies that have hitherto lay hidden.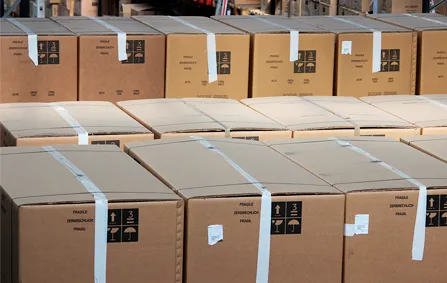 Post production, Finished Goods can continue to be tracked to and at the Distribution Centers and Warehouses. Further, they can continue to be tracked at the Distributors and Customer Sites, especially when they are shipped on Consignment to these locations.
Quality Control
Every industry tries to maximize quality metrics using processes that increase automation and accuracy. Quality processes permeate every phase of manufacturing. E.g. AssetPulse's solutions can be used to ensure correct and timely use of raw materials on the manufacturing line, they can help ensure a FIFO process for raw materials that have a limited shelf life. Quality metrics can be collected all through the process with AssetPulse RFID for manufacturing solutions that provides data for statistical and root cause analysis. All paper-based processes can be aided by RFID tagging the documents to enable automated and reliable traceability and tracking of these important documents.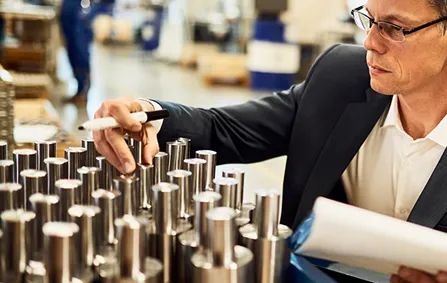 Integration with MES and ERP systems
Most enterprise manufacturing facilities are instrumented with Enterprise systems to aid in manufacturing. AssetPulse's RFID solutions have several integration touch points to facilitate bi-directional flow of data to and from such systems. Given that AssetPulse's RFID solutions have a real time view of the physical location of the assets being tracked, exception events can also be communicated to the Enterprise applications.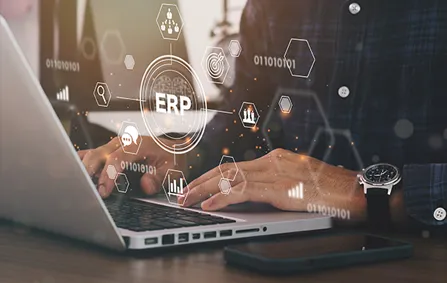 AssetPulse RFID in Manufacturing Operations
The solutions comprise of the following:
AssetGather Server software to visualize, report and alert on all aspects of manufacturing operations

AssetGather Mobile software on the handheld RFID Reader

AssetGather Adapter software managing the fixed RFID readers

RFID tags rugged enough to withstand the challenging manufacturing environments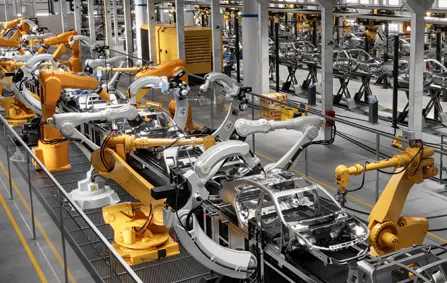 RFID Tags for Manufacturing Sector
WIP product, tools and manufacturing equipment are all items that can be tagged with RFID inventory tags. However, one unique requirement of these tags is that they need to withstand extremes in temperature, pressure, moisture and chemical exposure, in addition to shock, vibration and mechanical impact. AssetPulse has a wide variety of tried and tested RFID tags to address such challenges.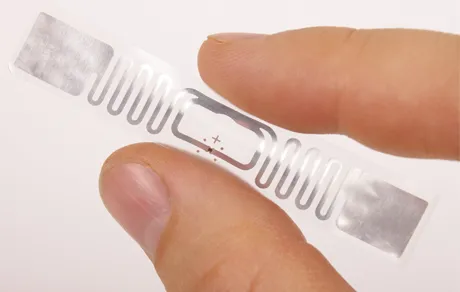 RFID Readers
Manufacturing environments can also require ruggedized RFID hardware - both handheld and fixed readers and antenna. Handheld readers have to withstand being dropped on concrete floors or being exposed to moisture, among other challenges. Fixed readers and antenna need to not only tolerate wide temperature ranges, but also withstand dust or moisture exposure or outdoor conditions. AssetPulse offers a wide selection of readers, antenna, cables etc. suitable for manufacturing environments ranging from sterile clean rooms to heavy engineering factories.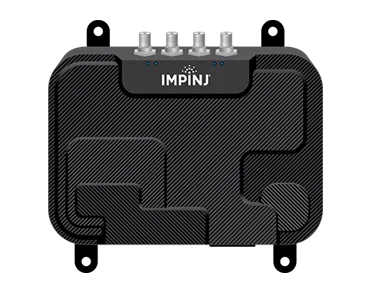 Benefits of using RFID in Manufacturing
Gain visibility of your WIP manufacturing floor to eliminate inefficiencies and quality issues
Receive exception alerts when errors and suboptimal events occur
Maximize throughput
Maximize efficiency of manufacturing labor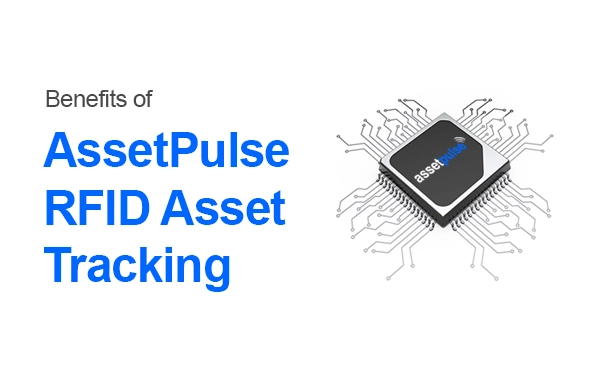 Case Study
An aerospace manufacturer has successfully implemented the AssetPulse RFID solution to track over 10,000 tools that are used throughout their factory floor and in their warehouse. One of the many benefits realized by the customer is vast improvement in efficiency. Earlier it would take anywhere between 15 minutes to 2 days to locate tools. Now, it takes less than 2 minutes!
Experience the Effectiveness of our RFID Tracking Solutions in Real-time