RFID Solutions for Medical Device Traceability
Real-Time RFID Medical Device Tracking System for Biomedical Manufacturers
RFID for End-to-End Medical Device Traceability in Manufacturing
Biomedical devices are used in the diagnosis and treatment of various medical conditions. These biomedical devices include a wide range of products such as pacemakers, cardiac implants, defibrillators, valves and other life-supporting or life-sustaining devices that are implanted or used by patients. Defective devices can cause irreversible damages to the patients' lives. Therefore, medical device safety is the biggest concern for biomedical device manufacturers.
The United States Food and Drug Administration (FDA) mandate and the European Union Medical Device Regulation (MDR) require that biomedical device manufacturers have UDI (Unique Device Identifier) systems in place to track and trace every piece of information about every medical device, starting with the raw material received from the supplier to the finished product delivered to the customer.
Medical device traceability helps biomedical device manufacturers to get more visibility into the manufacturing process and helps to accurately identify the cause of any potential defect - if a batch skipped through a mandatory quality check or if the defective products were manufactured from components from one particular supplier or if the same machine that was not maintained properly was used to manufacture devices or if it was due to human error by one particular operator. This information can be handy if the products or devices need to be recalled due to defects.
Product recalls can be devastating for biomedical device manufacturers as it can hit them hard financially, and significantly affect their brand and reputation. That is why traceability in manufacturing is vital for biomedical device manufacturers.
RFID Medical Device Traceability Tool for Real-time Visibility
AssetPulse's RFID medical device tracking system provides comprehensive traceability with accurate, real-time visibility into the production process, through the supply chain and ultimately to the customer. Biomedical device manufacturers can track and trace every detail of the raw material, components, WIP, tools, processes and operators through to the finished product.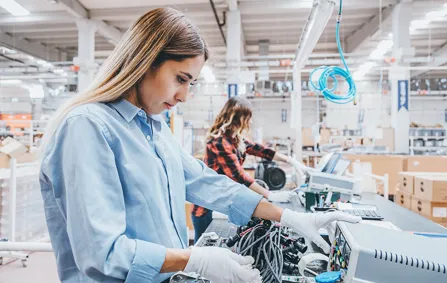 AssetPulse's RFID solutions help automate the entire process, save substantial time and money, prevent defects that are avoidable, optimize manufacturing process, increase the efficiency of the supply chain and ultimately provide traceability, visibility in case of a defect or product recall. AssetPulse's RFID medical device traceability system integrates seamlessly with ERP systems and ensures that the medical devices are tracked physically and virtually.
RFID for Accurate Raw Material Traceability in Manufacturing
Biomedical device manufacturers look for accurate and detailed visibility about the raw material and components used in manufacturing. AssetPulse's RFID medical device tracking system provides visibility of raw material and components to the batch / lot level for each medical device, meet the compliance requirements and help to accurately track the batch / lot of defective components. It allows for the automatic capture of this data, eliminating the need for tedious, inaccurate barcode scans of every bag used.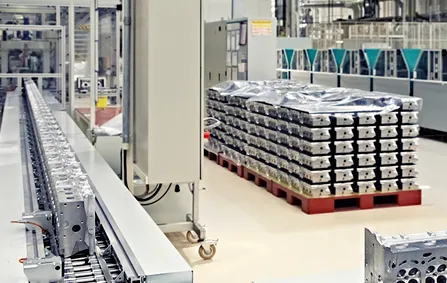 RFID to Track WIP (Work-in-Progress)
In today's manufacturing lines, WIP movement visibility is very limited because it is difficult to capture start and stop times at each workstation, since it requires manual barcode scans of every WIP at start time and stop time. AssetPulse's RFID medical device traceability tool helps to automatically track movement of devices and products from one workstation to another, record start and stop time at each workstation, check if the product stays longer in a particular workstation or if it skipped a manufacturing stage in real-time. The enormous value AssetPulse system brings to the table is that all this data is automatically captured eliminating manual scans. The medical device tracking system helps to monitor WIP at every stage of manufacturing, optimize the process and improve efficiency.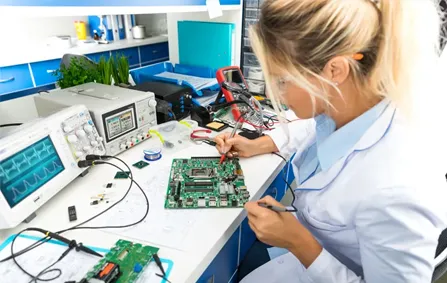 RFID Tracking System for Precision Tool and Operator Tracking
Medical device manufacturing involves usage of many tools at different workstations by various operators. AssetPulse's RFID tracking system automatically captures the serial numbers of tools used at each workstation on the production line. The medical device traceability tool helps to track the tools and raise alerts if they are moved to another workstation or if they are due for preventive maintenance and/or calibration. The RFID tracking system also helps to track operators - who are working on what, where and when.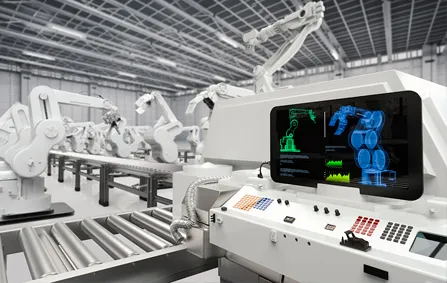 RFID System to meet UDI Compliance Regulations
Biomedical devices are required to adhere to the mandatory US FDA's UDI Compliance Regulations. AssetPulse's RFID medical device tracking software helps biomedical device manufacturers to comply with the regulations by tracking devices accurately in real-time, enabling faster product recalls and improving patient safety. The RFID tags are built to meet the US FDA medical device traceability requirements and tested to withstand chemical wipe-downs and autoclave processes while maintaining better readability.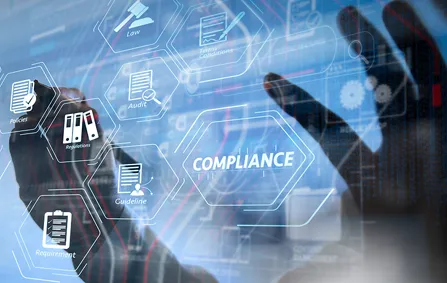 RFID to Automatically Update Device History Record
FDA mandates that medical device manufacturers update and maintain the Device History Record (DHR) for each device with all vital information related to manufacturing such as raw material, components, WIP, tools, operators, device tracking, manufacturing dates, quantity manufactured, identification labels used for production units, and unique device identifier (UDI) or universal product code (UPC). Updating the DHR manually using traditional methods is a time-consuming and strenuous task. AssetPulse's RFID medical device tracking system helps device manufacturers to automatically update the DHR for each device with all the required information. Traceability of medical devices is a breeze with AssetPulse's medical device tracking system.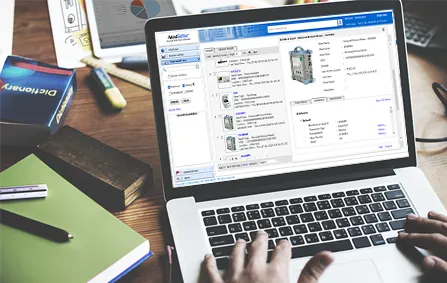 Benefits of Biomedical Device Traceability using RFID
Automatic capture of all data.
Improve biomedical device traceability in real-time.
Track raw materials and components at batch/lot level.
Identify defects quickly and minimize impact.
Optimize and streamline medical device manufacturing process.
Improve quality and efficiency.
Integrate with ERP Systems to efficiently plan for material procurement and work order management.
Adhere to US FDA UDI compliance regulations.
Experience the Effectiveness of our RFID Tracking Solutions in Real-time