Lab equipment in R&D laboratories are highly expensive and very vital for testing and other critical processes. R&D Lab managers have to constantly track the movement of lab equipment inside the lab and between the labs to know the exact location of each equipment and check for equipment availability. In addition, R&D managers need to know when the equipment was last calibrated and which equipment is due for preventive maintenance in order to ensure that the equipment meets the regulatory compliance standards.
Lack of visibility of lab equipment movement can result in scientists and technicians wasting their time to search for the required lab equipment, and can cause delays. Lack of data on calibration and preventive maintenance can hinder the functioning of the lab, affect the quality of results, result in equipment failure and increase the expenses in terms of replacing lost or damaged equipment.
R&D managers cannot keep track of the lab equipment and manage calibration and PM process manually. This is where AssetGather's RFID Lab Equipment Tracking Software helps to get real-time visibility of lab equipment and other accessories in no time.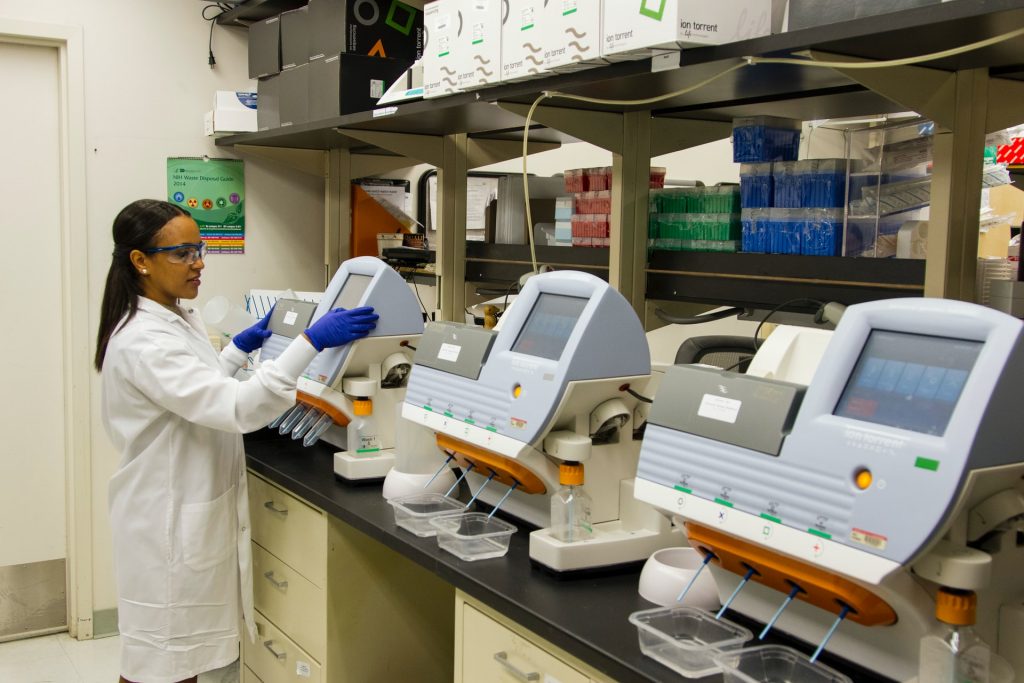 AssetGather RFID Lab Equipment Tracking Software
With our RFID Lab Equipment Tracking Software, R&D managers will be able to find the location and status of any equipment in the laboratory. It is as easy as performing a Google search. Using Handheld RFID reader and/or fixed RFID readers, R&D Managers can quickly monitor the presence of equipment in labs and perform inventory audits in no time. The best part is, no human intervention is needed after the lab equipment is tagged with an RFID tag. The RFID-tagged equipment wirelessly check themselves in and out as they are moved from one laboratory to another. AssetGather's RFID Lab Equipment Tracking Software is the best way to track and trace laboratory equipment and accessories.
RFID Lab Equipment Tracking Software – Key Features
Automated Check-In / Check-out
The RFID laboratory equipment tracking system enables automated equipment check-in / check-out, raise alerts on missing equipment, what's moved excessively and what's not moved at all. It reduces asset audit times by more than 90%.
Handles Calibration & Preventive Maintenance Efficiently
AssetPulse RFID laboratory asset tracking software helps you to manage the calibration process efficiently. The software helps R&D managers to track and locate equipment that are due for calibration and proactively alerts managers of upcoming calibration dates via email as well as software alerts.
Handheld Reader leads you to Equipment
You can use the Geiger-counter search on the handheld reader to quickly lead you to the missing equipment or equipment that is due for calibration.
Deployed at both SMBs and Large Enterprises
AssetGather's RFID lab equipment tracking software has been deployed at several SMBs, Fortune 1,000 companies, Pharma / Medical / Manufacturing / Computer Software and many other industries, at government agencies, and in the US Military.
Best in Class with US Patent Protection
AssetPulse has several US patents on RFID Asset tracking.
Looking for RFID Lab Equipment Tracking Solution?
RFID Solutions Customized for your Industry
Contact Us