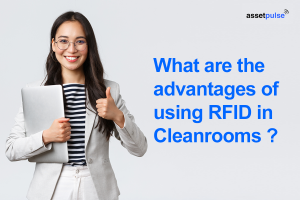 Managing cleanrooms in Biotech or High-tech companies, can present various challenges that, if not addressed effectively, can have a significant impact on the company's finances.
This blog post will help you learn about the challenges, uses of RFID technology and the advantages of using RFID in cleanrooms.
The Unique Challenges of Cleanrooms
Limited Visibility
One of the major challenges involves ensuring strict adherence to the calibration schedule for all test and measurement equipment.
This involves not only ensuring that the equipment is taken out of the cleanroom and sent to Metrology but also that it is returned to the correct location in the cleanroom once calibration is completed.
Further, cleanroom management should be aware that the equipment has been removed, so they are not looking for it inside the cleanroom.
Unfortunately, cleanroom management has limited visibility into this process. On multiple occasions, equipment may be taken out of the cleanroom but not delivered to Metrology in a timely manner.
Calibration may be completed, but the cleanroom may not be informed, resulting in the equipment sitting on a shelf waiting to be returned to the cleanroom.
Stringent Cleanroom Standards
Similarly, cleanroom environments have to be free of particulates and pathogens, and organizations need to adhere to well-defined GMP standards.
Formal requirements and guidelines exist for industries such as food, drug, medical device, and cosmetics manufacturing that require sanitized conditions.
Cleaning standards, such as ISO14644 and Federal Standard 209E, are used in these industries and various cleaning methodologies are employed under strict guidelines, including chemical wipe downs and autoclaving.
However, these cleanroom standards can create challenges when it comes to asset tracking within these areas.
Demanding Use Cases
RF signals can be negatively impacted by metal walls in cleanrooms, as they can cause multi-path reflections. This makes it challenging to accurately read RFID tags on one bench in comparison to a neighboring bench.
Even with high-quality hardware and tags, it is necessary to have adaptive, self-learning software that can automatically adjust the hardware and intelligently exclude cross reads and identify multi-path signals.
This is where AssetPulse's cleanroom RFID Solutions comes in handy.
RFID Cleanroom Asset Tracking System
AssetPulse offers the best-in-class RFID Cleanroom Asset Tracking System that addresses the several challenges involved in implementing RFID in cleanrooms.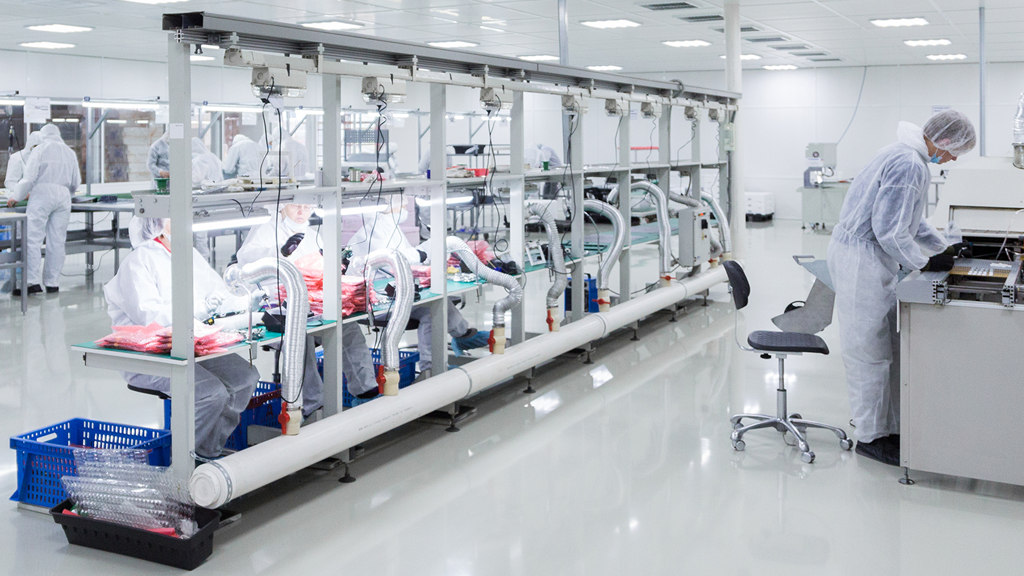 Uses of RFID Technology in Cleanrooms
Radio Frequency Identification (RFID) technology can help solve various challenges in cleanrooms, including:
Asset tracking: RFID can be used to track WIP as they move through the cleanroom, ensuring accurate Track and Trace capability.
Contamination control: RFID can help prevent contamination by ensuring that only authorized personnel enter the cleanroom. RFID can also track the movement of personnel, ensuring that they follow proper cleanroom protocols and ensuring that the personnel go through the right sequence of locations before entering or re-entering the cleanroom.
Temperature and Humidity Monitoring: RFID sensors can monitor the temperature and humidity levels in the cleanroom, ensuring that they remain within the required range.
Inventory Management: RFID can help manage inventory levels of critical supplies, such as sterile gloves, masks, and gowns, ensuring that there are always sufficient supplies available.
Maintenance Management: RFID can help manage the maintenance and calibration of equipment in the cleanroom, ensuring that they are always in proper working order. It also helps personnel search for the physical location of the equipment, so they can be picked up and sent to Metrology.
Once the benches in the Cleanrooms are RFID-enabled, equipment placed on the benches can be automatically captured, to help populate the Device History Records in case of medical device manufacturing.
Advantages of using RFID in Cleanrooms
The use of Radio Frequency Identification (RFID) technology in cleanrooms offers several advantages, including:
Improved Efficiency: RFID technology can help improve the efficiency of cleanroom operations by reducing the time and effort required to manually track and manage assets, personnel, and inventory. RFID tags can be easily scanned and updated, providing real-time data and reducing the need for manual data entry.
Increased Accuracy: RFID tracking provides greater accuracy and reliability than traditional tracking methods. RFID tags can be read from a distance, and multiple tags can be read simultaneously, reducing the risk of errors and improving data accuracy.
Enhanced Security: RFID technology can enhance the security of cleanrooms by tracking the movement of personnel and equipment. RFID tags can be used to control access to the cleanroom, ensuring that only authorized personnel are allowed entry.
Improved Safety: RFID technology can improve safety in cleanrooms by tracking the location of critical supplies, such as medications, vaccines, and medical devices. This ensures that supplies are always available when needed and reduces the risk of errors or delays.
Cost Savings: RFID technology can help reduce costs in cleanrooms by reducing the amount of time and labor required for manual tracking and management. Additionally, RFID technology can help prevent losses due to misplaced or stolen assets, reducing replacement costs.
Overall, the use of RFID technology in cleanrooms can improve operational efficiency, enhance security and safety, and provide cost savings, ultimately improving patient outcomes.
Looking for RFID Solutions for Cleanrooms?
RFID Asset Tracking Solutions Customized for your Industry
Contact Us