How to use RFID in Supply Chain Management and Improve Efficiency
The much-touted supply chain covers all activities that an organization performs from receiving raw material to delivering finished goods to the customer.  AssetPulse' asset tracking solutions help you to use RFID in supply chain management and improve efficiency. The RFID tracking solutions play a vital role at almost every step of the Supply Chain, from receiving components or raw material at the receiving dock to delivering finished goods at the customer's facility.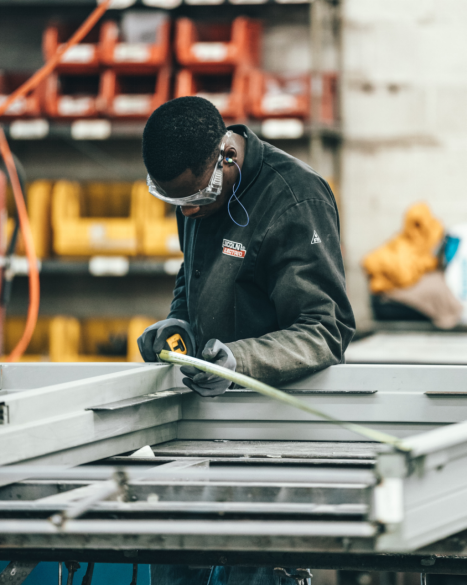 Benefits of RFID Inventory Tracking in Supply Chain Management
1) RFID tagging of raw material increases their traceability
Leveraging AssetPulse' RFID Asset Tracking solutions provide in depth visibility into the Supply Chain. Raw material that feeds into the manufacturing process can be RFID tagged to not only expedite the Pick Process of the Raw Material, but also enables traceability of the raw material through the manufacturing process. For specific industries where it is important to be able to trace back specific lot numbers and/or batch numbers of raw materials to a particular manufactured product, AssetPulse' RFID solutions are a perfect fit. Tracking raw material with RFID also allows for real-time inventory tracking of raw material levels.
2) RFID tagging WIP to optimize manufacturing process
Visibility also extends to the specific equipment used and also, of course, to the product under manufacture. WIP is tracked through the manufacturing floor, thereby providing visibility into where and how long WIP stays at each phase of manufacturing.
3) Manufacturing Line Changeover is automated by RFID tagging raw materials and tools
Other benefits of using AssetPulse' RFID Asset Tracking solutions in the Supply Chain management include Automation and Increasing Accuracy. E.g. automating the Changeover process can lead to enormous improvement in productivity and accuracy. It eliminates the meticulous and time-consuming manual tasks that need to be completed by qualified personnel, which always have potential for human error.
4) Finished Goods can be tagged with RFID tag at the end of the production line
The Supply Chain doesn't end at completion of Manufacturing. Finished Goods need to be tracked from the Manufacturing facility through the Warehouse or Distribution Center to the Consumer/Customer. RFID tagging finished goods lends visibility to the location of the finished goods as they are moved out of the factory and into the Warehouse. The length of stay at the Warehouse can be tracked. Various metrics on productivity, inventory management and pricing can be calculated using this data.
AssetPulse' RFID solutions can also help in the post sales phase, particularly, in industries where product is returned to the factory either as an RMA or for maintenance/repairs. There is visibility into how the product moves within the factory undergoing various tests and processes and the customer can be notified when the product is ready to be shipped back to their facility.
Since most organizations have a Supply Chain Enterprise system, an ERP system and/or an MES system, AssetPulse has performed bidirectional integrations with such Enterprise systems including SAP, JDE, Oracle, etc.
Benefits of RFID Inventory Tracking in Supply Chain Management