How much does an RFID system cost
Good question! The cost of RFID system is an essential factor that helps decide whether an RFID tracking project is going to come to fruition or not. Unfortunately, the answer is, "It depends." Let us explain.
Cost of RFID System
A typical RFID tracking system would contain the following essential components. Let us explore each one of them and ascertain their cost.
1. Cost of RFID Readers: RFID scanners are also often referred to as readers. There are two main categories of scanners:
Fixed RFID Scanners: These scanners are set up to monitor either a doorway, 'chokepoint' or a zone in real-time. Included with the scanners, are antenna and other accessories. There are several types of readers (different manufacturers and with varying power settings), which vary in price. There are dozens of antenna to choose from – it's important to choose the right one for the use case at hand. The cost of RFID reader (fixed RFID reader systems) can cost anywhere from $2000 – $8000. AssetPulse offers a wide range of RFID readers with a choice of antenna optimized for the use case at hand.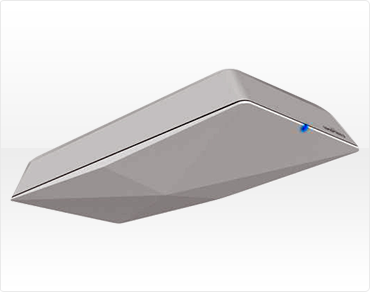 Handheld Scanners: These scanners or readers are used to perform RFID scans manually. Scanners vary by manufacturer, ruggedness (ability to withstand rough handling or to withstand outdoor environments), power settings, etc. All these factors can affect the price of the scanner. The cost of RFID reader (handheld scanners) can cost anywhere between $1000 – $4500 without the software running on them. AssetPulse offers various flavors of RFID handheld scanners, suitable for the environment that they would be used in, E.g. indoor manufacturing, outdoor Oil and Gas or indoor Cleanroom environments.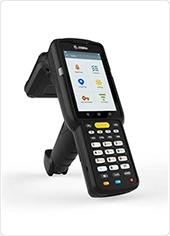 2. Cost of RFID Tags: There are several hundred different types of tags. The cost of RFID tags vary by quantity, size, material it is made of, and ruggedness of the tag. The lowest cost per tag could be in the sub-$0.10 range. However, this is the case for quantities of several hundred thousand tags and the tags have minimal structure (i.e. they are to be used in 'gentle' environments with minimal handling).
Most of the tags for RFID tracking will cost more, because they need to be ruggedized enough to be applied on assets that move and may be subject to varying environments and varying types of handling. Cost can vary anywhere between $1.00 to $10+. RFID tag costs are again, subject to the quantity ordered.
AssetPulse offers dozens of RFID tags of varying size, material, robustness and price.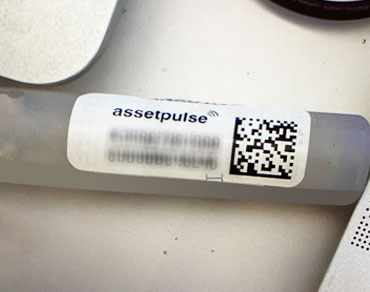 3. Cost of Implementing RFID System: RFID readers and tags are not very useful without the software to process the data read by the readers and to analyze the processed data to draw inferences and conclusions. RFID Software functionality and value can range widely – from a simple Tag Reading application to more sophisticated, smart applications that process the tag data intelligently in order to make complex inferences of asset movements through locations. Similar range of sophistication exists with software running on handheld RFID readers. The software comes in various flavors – web applications/platforms running on the Cloud or On-Prem. The costs of RFID software range vary widely, too widely to even provide a meaningful range.
AssetPulse's next-gen RFID asset tracking software combined with the state-of-the-art RFID and IoT Hardware and Tags Lab, helps to provide optimal and innovative RFID asset tracking solutions to various industries such as Laboratories, Biomedical Manufacturing, Industrial Manufacturing, IT, Oil and Gas and Construction. AssetPulse offers customizable RFID asset tracking solutions to many such industries.
4. RFID Services: RFID Hardware and Software needs to be installed, configured and tuned, in order to provide maximum value for the investment. Vendors provide these services either onsite or remotely. Deployment services become important especially when Fixed RFID readers needs to be installed to monitor chokepoints, doorways, cabinets or zones. Hourly/Daily RFID services costs vary widely.
AssetPulse leverages its 18+ years of RFID domain expertise in order to provide the very best installation and deployment services. AssetPulse is frequently the Go-To vendor when RFID deployments have failed due to complex use cases where the first deployment failed to read tags accurately.
Get Free Consultation
Are you someone who is looking for a solution to track your critical assets? Please feel free to reach out to us. Our experienced solution advisors are always willing to recommend the best RFID asset tracking solution based on your requirements.
Looking for RFID Asset Tracking Solutions?
RFID Solutions Customized for your Industry
Contact Us