Knowing what assets are available, their current location at any given time and their operational status, is important to every company. However, each organization has their specific use cases for tracking and managing their assets. The AssetGather platform has been built to suit multiple use-cases. Please contact us if you have a use case different from the one's mentioned above.
AssetGather Server Software
AssetGather Server Software is a web-based RFID asset tracking solution that gives businesses the ability to track the most recent status of all critical assets and evaluate how that may affect business operations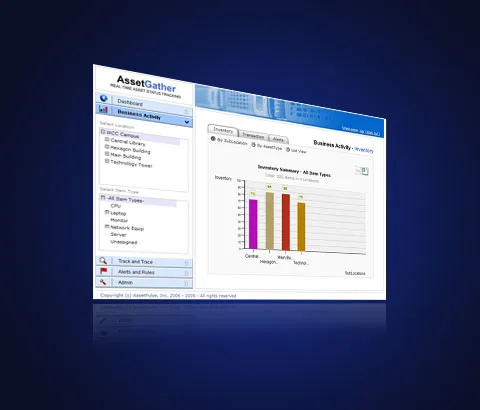 AssetGather RFID Handheld Software
AssetGather Mobile is a simple software application for RFID and barcode handheld readers that enable users to rapidly inventory large numbers of assets of any kind that are spread across numerous locations.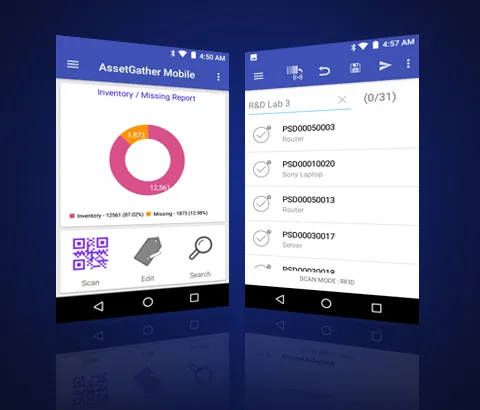 AssetGather Smartphone Software
AssetGather Smartphone is a simple software application created specifically for smartphones or tablets. The software helps users to quickly and effectively perform asset tagging, asset check-out and check-in, preventive maintenance, work-flow monitoring, and calibration management. It also enables you to instantly update asset information.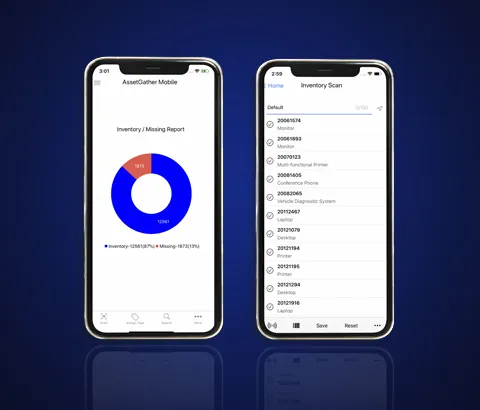 AssetGather Check-In / Check-Out Software
The AssetGather RFID Check-in/Check-out System for test and measurement is a self-service automated system that quickly and accurately reads all the tagged equipment placed on the check-in/check-out counter. It also enables you to provide additional information during the check-in/check-out process.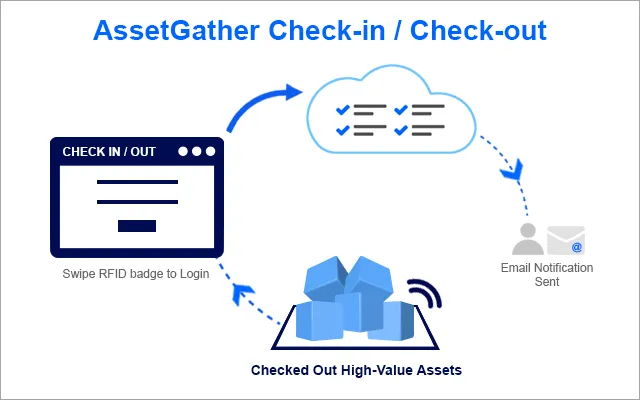 RFID Reader
AssetPulse collaborates with the best-in-class RFID reader manufacturers and provides a wide range of readers including fixed RFID readers - integrated and distributed; and mobile RFID readers - integrated handheld and sled readers. Our solution experts recommend the best RFID readers that are best suited for the use case.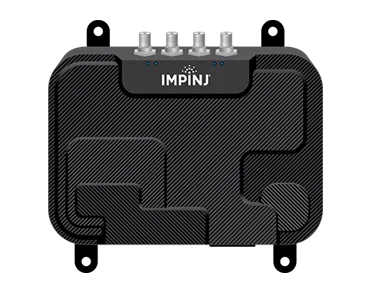 RFID Tag
AssetPulse offers different types of RFID tags based on the size, form factor, read range, ruggedness, tolerance to certain environmental conditions, and aesthetics suitable for a wide range of use cases in various industries. AssetPulse helps you to choose the right type of RFID tag that meets the requirement and yields the best results.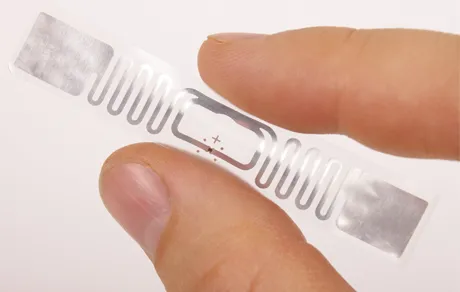 Antennas
Antenna types differ based on form factor, operating frequency, ruggedness, polarization, mounting options and antenna gain. AssetPulse partners with the leading antenna manufacturers in the world and our experts recommend the right type of antennas best suited for the customer needs.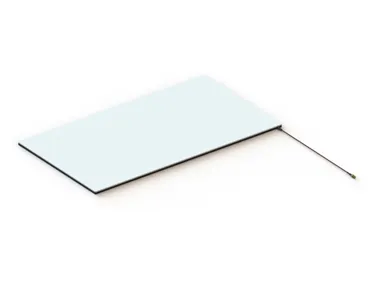 Cables
Our solution experts at AssetPulse analyze the use case and recommend the best RFID cables that suits the customer needs.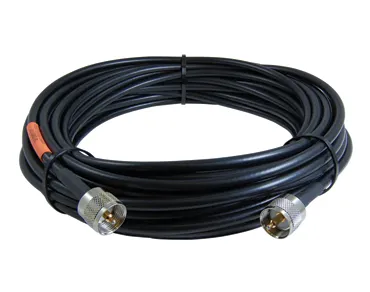 Experience the Effectiveness of our RFID Tracking Solutions in Real-time