How AssetPulse helps in Laboratory Relocation
Is your company growing?
Are you moving into new buildings?
Consolidating labs?
Either way, there is a likelihood that your labs are being relocated. Laboratory relocations present a unique set of challenges and are huge headaches for lab managers. First, lab managers need to have an accurate inventory of their equipment in their current labs – not only what they have, but also where everything is. Now that the lab managers have clear visibility of where each of the equipment is, they need to decide what equipment goes where, in the new location. Equipment has to be packaged and marked with care before they are moved.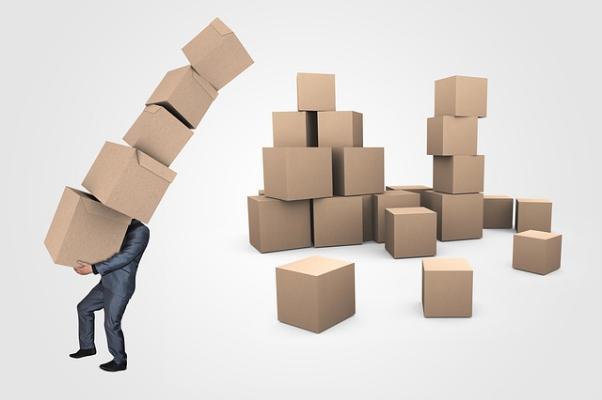 Unfortunately, mistakes are bound to happen. Packages are mislabeled.  Equipment is not delivered to the right lab. Well meaning personnel, will move packages out for legitimate reasons, without informing anyone. The lab manager has a tough time searching for misplaced equipment. These are not uncommon scenarios.
RFID Tracking Solution for Laboratory Relocation
One of our long-term customers who has implemented our RFID-based asset tracking solutions just went through a significant move. The complexity of lab instruments, regulatory requirements and the need to address lab workloads during a move is an exacting process. Inventory tracking and equipment location tracking is facilitated by AssetPulse Lab equipment tracking solutions.
With our RFID-enabled lab equipment tracking system, they had an accurate inventory of all their equipment and more importantly, where each of the equipment was located. They were able to plan the move efficiently – which equipment goes to which destination. Equipment was packaged. Some labelling mistakes were made. Equipment did get misplaced.
As part of the move prep, the major exit and entrance doors of the destination labs were already installed with RFID scanners. The RFID scanners on the doors of the original labs were retained, because they were going to be inherited by the new labs moving into that space. Since all the equipment had already been RFID tagged, , our RFID asset tracking system accurately tracked what equipment was moved, when and through which doors and when they entered the destination buildings.
Even if a piece of equipment was incorrectly delivered to a lab, our asset tracking solution alerted the lab manager of the error. So, they knew where exactly to go search for the equipment with a handheld RFID scanner. Since the RFID tags are able to be read through the packaging, they didn't have to undergo the laborious processes of opening the packaging and trying to read the asset number of the equipment inside.
Laboratory Relocation Process – Smooth & Quick
With our RFID system, the entire relocation process, from planning through execution to completion, was a much smoother, much quicker and more painless process for not only the lab management personnel, but also for the users of the labs. This had direct impact on the business, because it not only made efficient use of personnel's time, but also got the labs back on its feet quicker, so the business suffered minimal disruption.
With AssetPulse's Lab Equipment Tracking System, laboratory relocation is not a worry anymore.
Looking for a Hassle-free Laboratory Relocation Process?
RFID Solutions Customized for your Industry
Contact Us